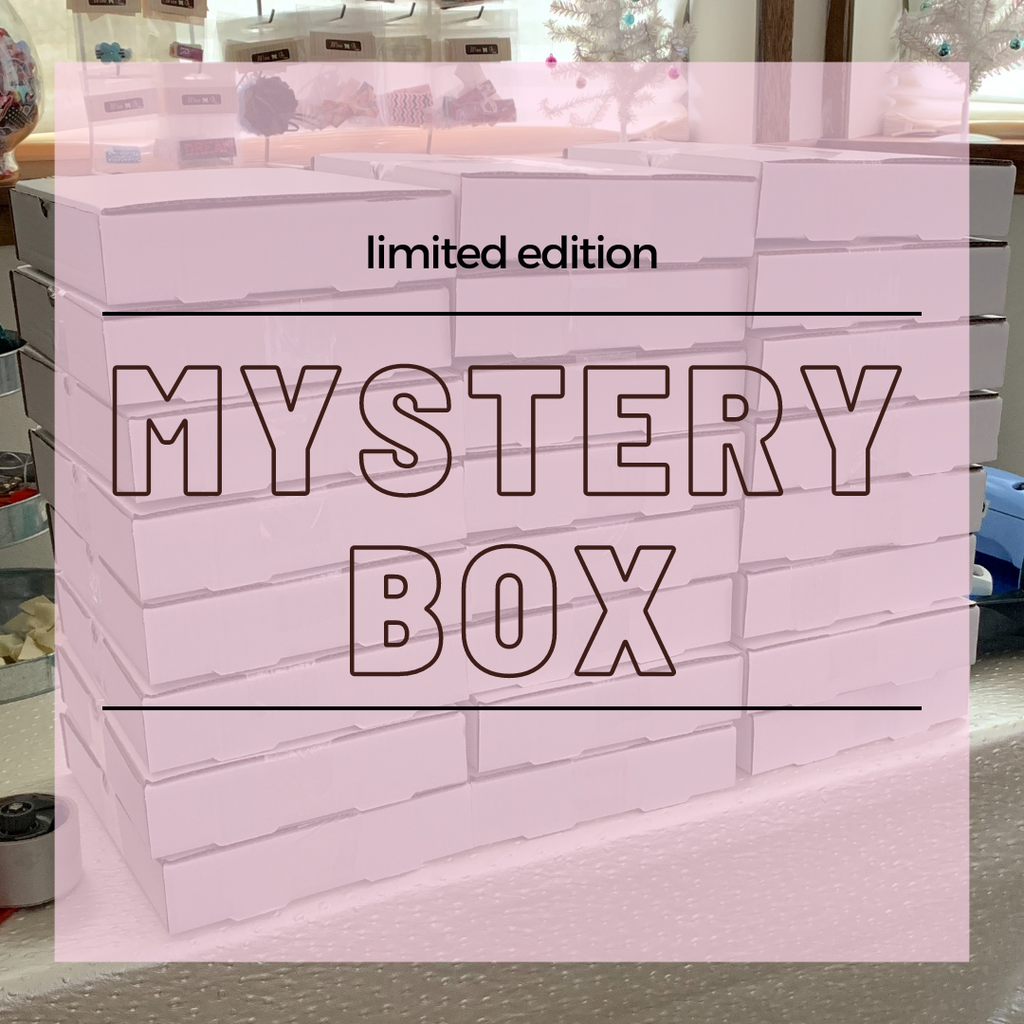 Mystery Box
$25.00 $50.00
For just $25, you will receive a collection of items that have a combined retail value of $50+. That's at least 50% off, which is almost unheard of for us!
Our mystery boxes are a great way to discover new products, and they make perfect gifts. Plus, you'll save big on items that you'll love!
What can you expect to find inside the mystery box? Our mystery boxes will include a combination of our choosing of the following items that are all handmade by Moo G: No slip hair clips, snap clips, headbands, resin earrings, resin rings, resin keychains, resin trinket dishes, and more. The boxes will be comprised of customer favorites, best-sellers of seasons gone by, rare one-of-a-kind items not available in the shop, as well as samples and special items made with the utmost care. 
I actually look through your past orders to make sure you aren't getting something you've ordered in the past and to see what kind of items you like. 
Don't miss out on this amazing deal! No need to think about what to get, just order the Moo G Clips mystery box today and see what treasures you will discover. 
Mystery boxes are FINAL sale and can not be returned or exchanged.
A note from Moo G Clips:
While we take great care in the assembly of our products, some of our clips may contain small pieces and some are small pieces themselves. Please supervise small children at all times while using our products. Moo G Clips also suggests taking off any clips and/or bands before nap time and bed time. Moo G Clips are not waterproof and should be handled gently. By purchasing Moo G Clips' products, the purchaser takes all risks associated with these items and Moo G Clips is not held liable.