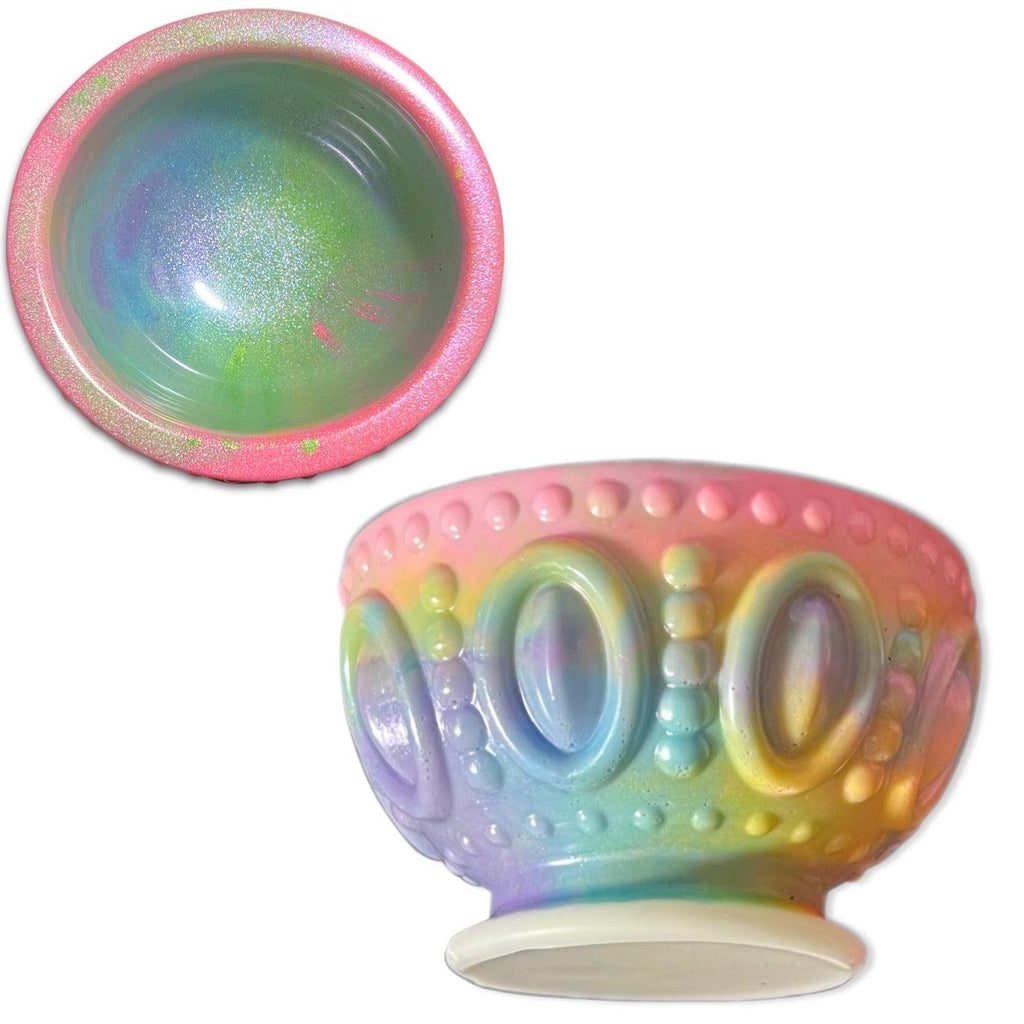 Pastel Rainbow Resin Trinket Bowl - Resin Gifts
$14.00
A trinket dish is the perfect place to keep your special little items you want to have easily available. Jewelry, trinkets, hair clips, chapsticks, and other small accessories are all perfect for trinket dishes. 
The trinket dishes are a beautiful addition to your nightstand, vanity, dressers, side tables, and desks. The are great for yourself and also a perfect gift for a birthday, Christmas, Hanukkah, engagement, bridal shower, or any event! 
Please keep your trinket dish out of direct sunlight for long because sunlight can warp the shape of resin. 
This resin bowl measures approximately 4" all around. Please note you will see some bubbles (as shown in the photo) when looking up close. The photo shows the view of the bowl from the side and from looking down into the bowl. 
(Due to the labor intensive process, costs of materials, and health risks involved with resin art, percentage-off discount codes will not apply to this item)
*Please note that resin items are handmade, hand painted (those that need painting), and get made through a process that takes up to 3 days to create. Due to the nature of handmade resin art, no piece is identical and it could have slight imperfections. Please understand that handmade items are not 100% perfect.
A note from Moo G Clips:
While we take great care in the assembly of our products, some of our clips may contain small pieces and some are small pieces themselves. Please supervise small children at all times while using our products. Moo G Clips also suggests taking off any clips and/or bands before nap time and bed time. Moo G Clips are not waterproof and should be handled gently. By purchasing Moo G Clips' products, the purchaser takes all risks associated with these items and Moo G Clips is not held liable.